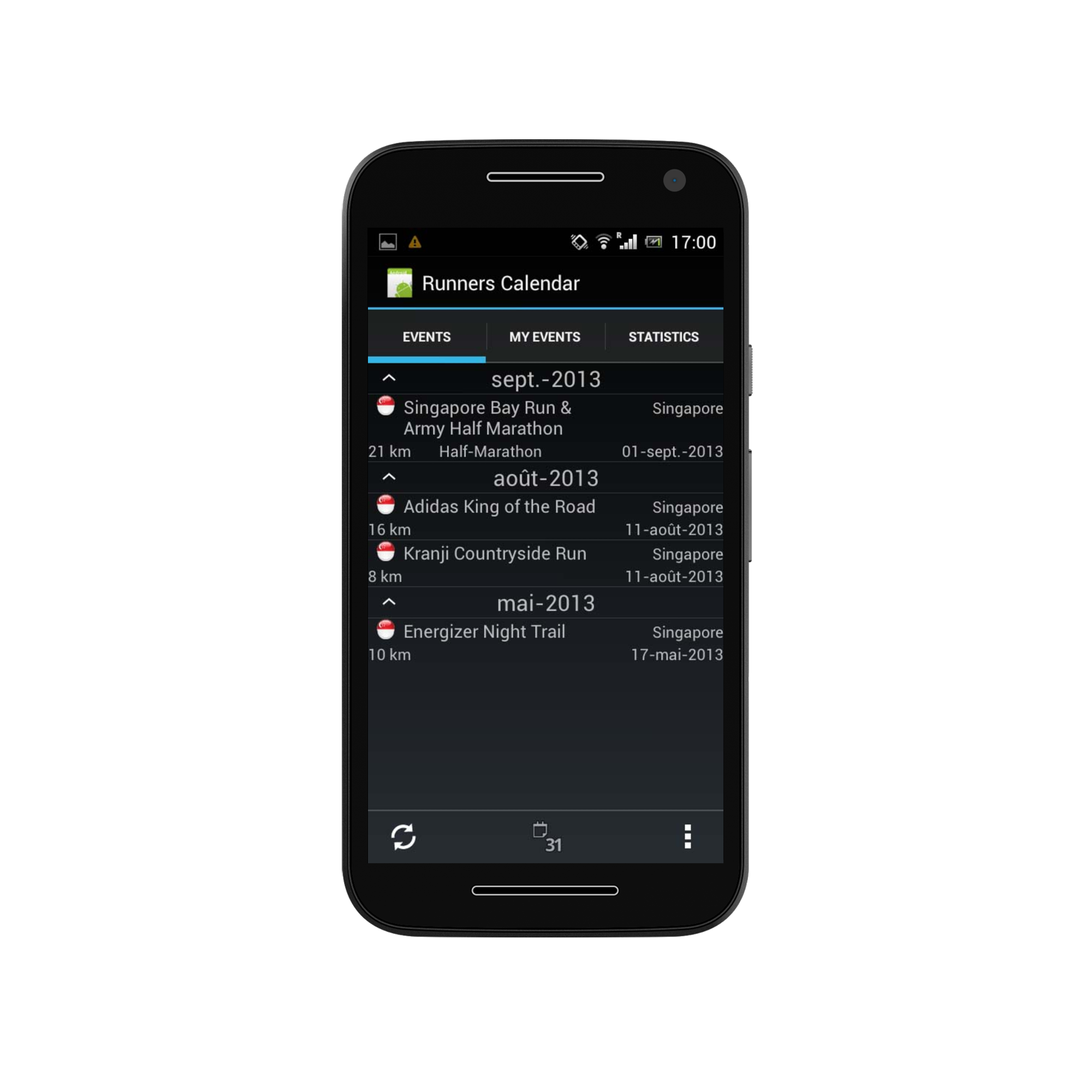 Project Description
The app is a handy tool for runners, listing official running events for a chosen location, by date and distance.
These events are synchronized with devices from a cloud database.
Official race timings for past events can be entered and a universal ranking with various statistics generated – allowing to compare your performance to your friends or runners in your neighbourhood – similar to amateur tennis or chess rankings.
Quickly you will know if you are Turtle, Speedster or Flash!