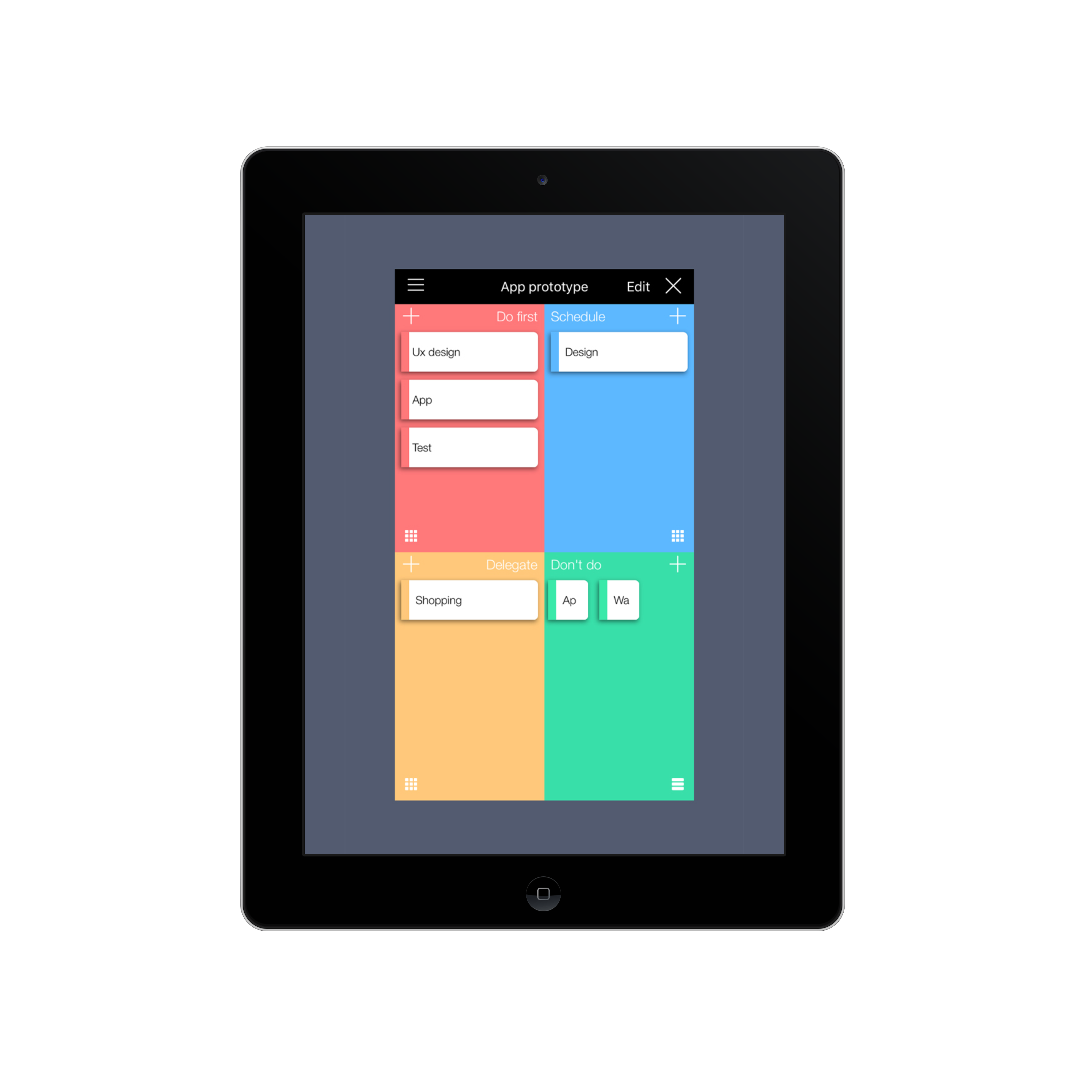 Project Description
"I have two kinds of problems, the urgent and the important. The urgent are not important, and the important are never urgent." Dwight D.Eisenhower.
This app is not just another time management solution or task list, but a framework for prioritizing work that is aimed at your long-term goals. These are important tasks which rarely seem urgent and exactly for this keep beeing pushed back day after day, while emergencies and deadline reminders rule the day. Does this sound familiar? With the TaskIt app, today's decisions are not managed by the clock, but by self-defined purpose and long-term objectives in life – they move beyond urgency.
The Eisenhower matrix at its core, as described in Stephen Covey's best seller "First Things First", is a powerful time management solution that categorizes all tasks in four quadrants, based or their urgency and importance. The key focus is on the quadrant containing tasks that are important but not urgent, such as "I want to become an Ironman", "I want to change my profession or vocation" or "I want to spend more time with my family". Those things really do matter to you and require to work on them day by day.